Are you planning a memorable birthday celebration for your child? Look no further than Urban Air Adventure Park, where fun and excitement await! Urban Air offers a range of birthday party packages tailored to your child's age, interests, and preferences. From trampolines to thrilling attractions, there's a party option for everyone. In this guide, we'll walk you through the different Urban Air birthday kids' party packages and help you pick the perfect one for your child's special day.
The Basic Package: Trampolines Only
For the young ones who just want to bounce and have a blast, the "Trampolines Only" package is the way to go. This basic package is not only the most affordable option but also perfect for younger kids who can't get enough of jumping fun. With wall-to-wall trampolines, your child and their friends will have a fantastic time soaring through the air.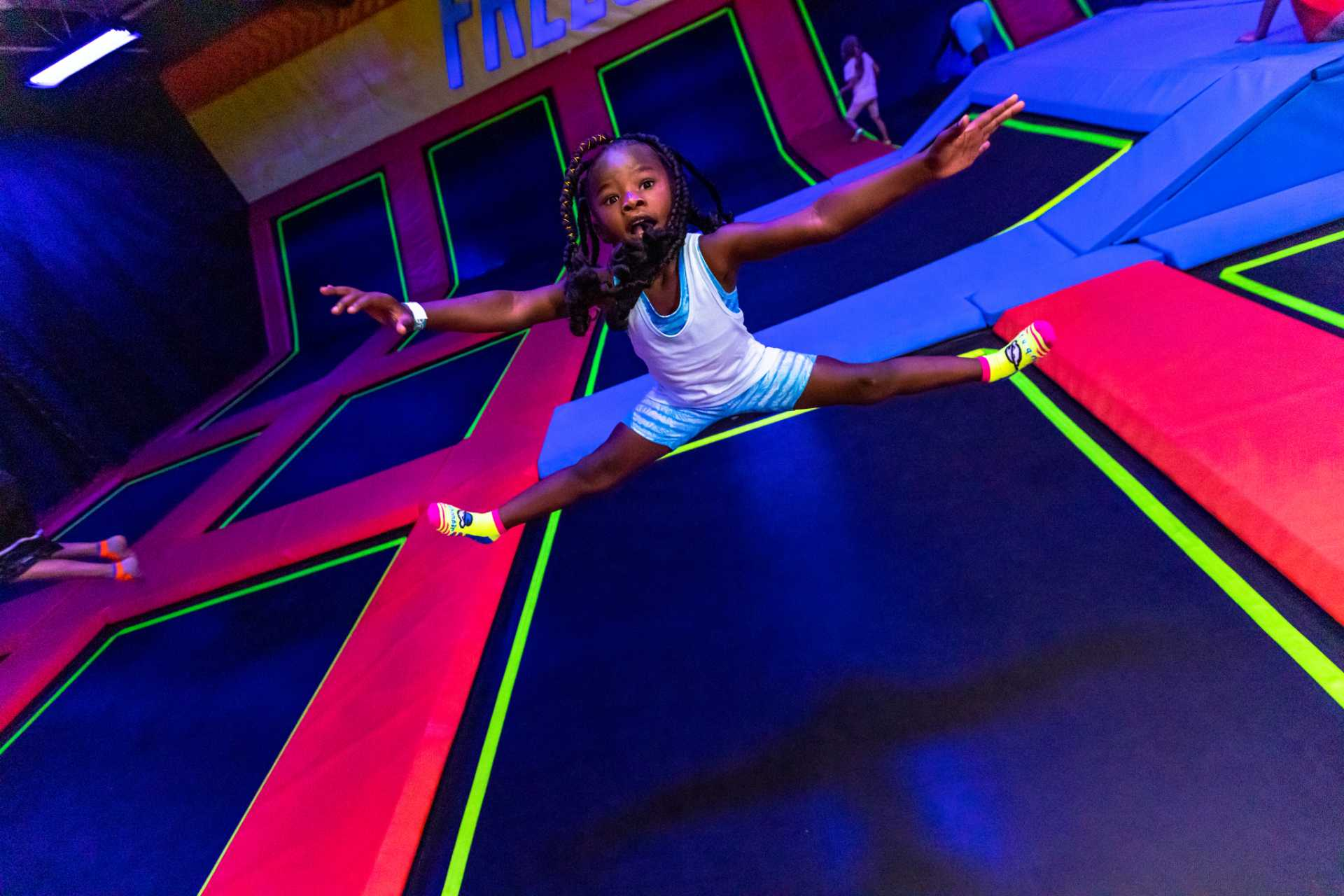 Deluxe Party Packages: More Excitement
Stepping it up a notch, the Deluxe Party Bundle includes a variety of thrilling attractions that will leave your child and their guests wide-eyed with excitement. These attractions may include the Warrior Course, Tubes Indoor Playground, and the Battle Beam. It's the ideal choice if your child is looking for an adventure-packed celebration.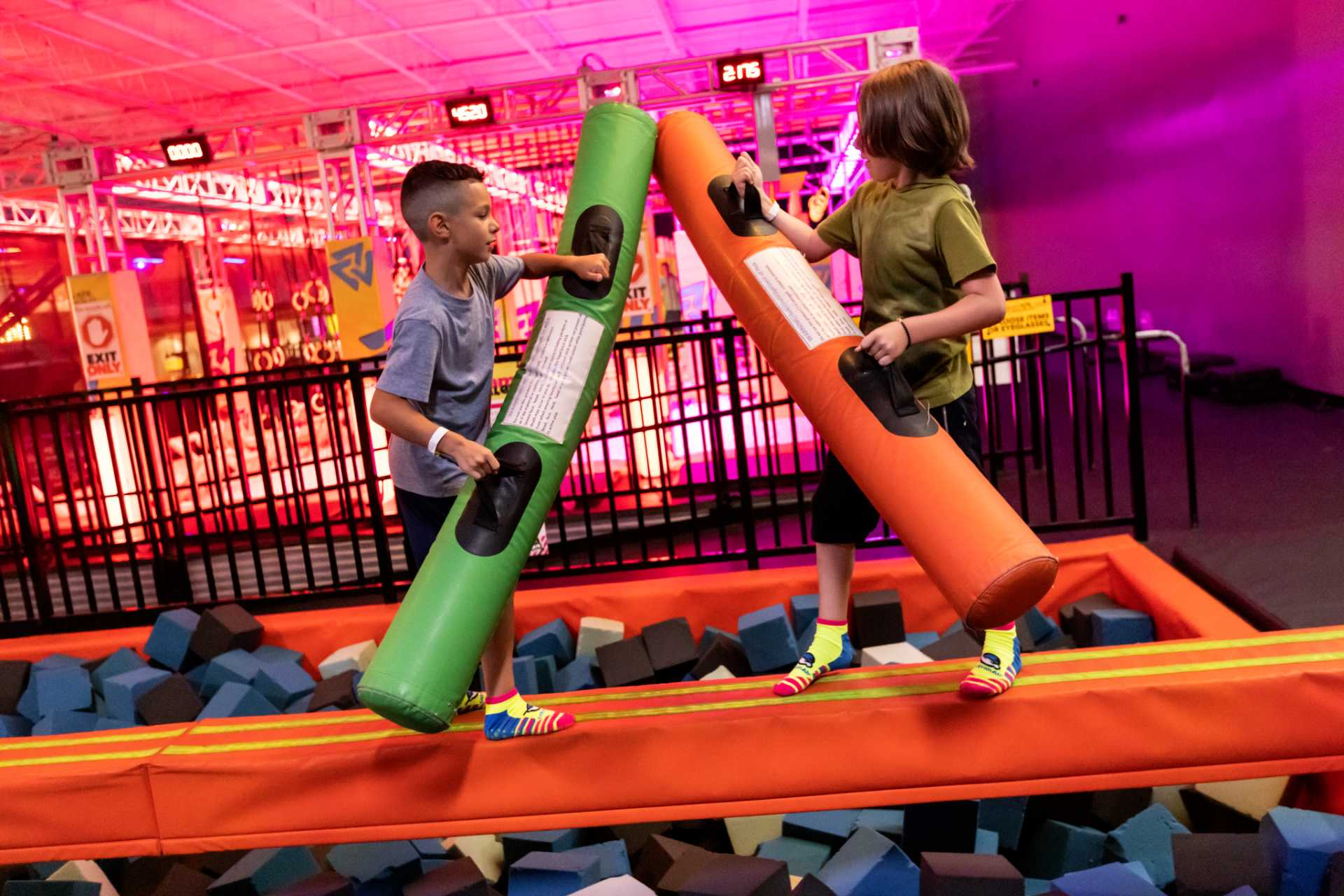 Ultimate Party Bundles: Thrills Galore
If your child is an adrenaline junkie and craves adventure, the "Ultimate Party Bundle" is the way to go. This package not only includes the attractions from the Deluxe package but also adds in more thrilling experiences like the Sky Rider, Climbing Walls, and Bumper Cars. It's perfect for older kids who are ready for the ultimate birthday party experience.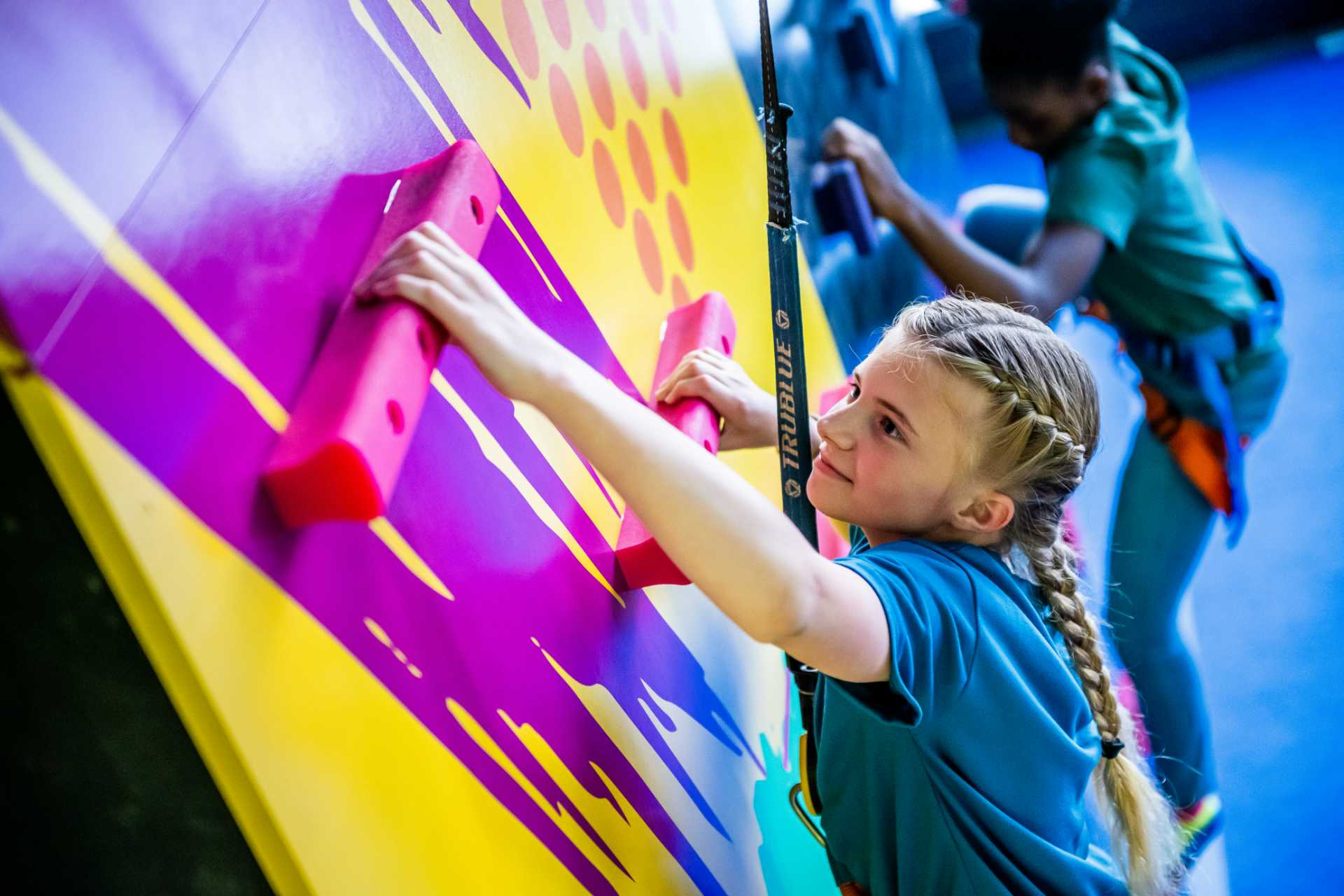 Platinum Party Bundle: The Unforgettable Experience
For the most extravagant birthday celebration, some Urban Air locations offer the "Platinum Party Bundle." This epic package unlocks access to the park's premium attractions, which can vary by location but often feature exhilarating experiences like Go-Karts, Virtual Reality, and even Sky Diving simulations. It's the ultimate choice for those looking to take their party to the next level.
It's important to note that not all attractions are available at every Urban Air location, so be sure to check with your local park to see which options are offered in each package.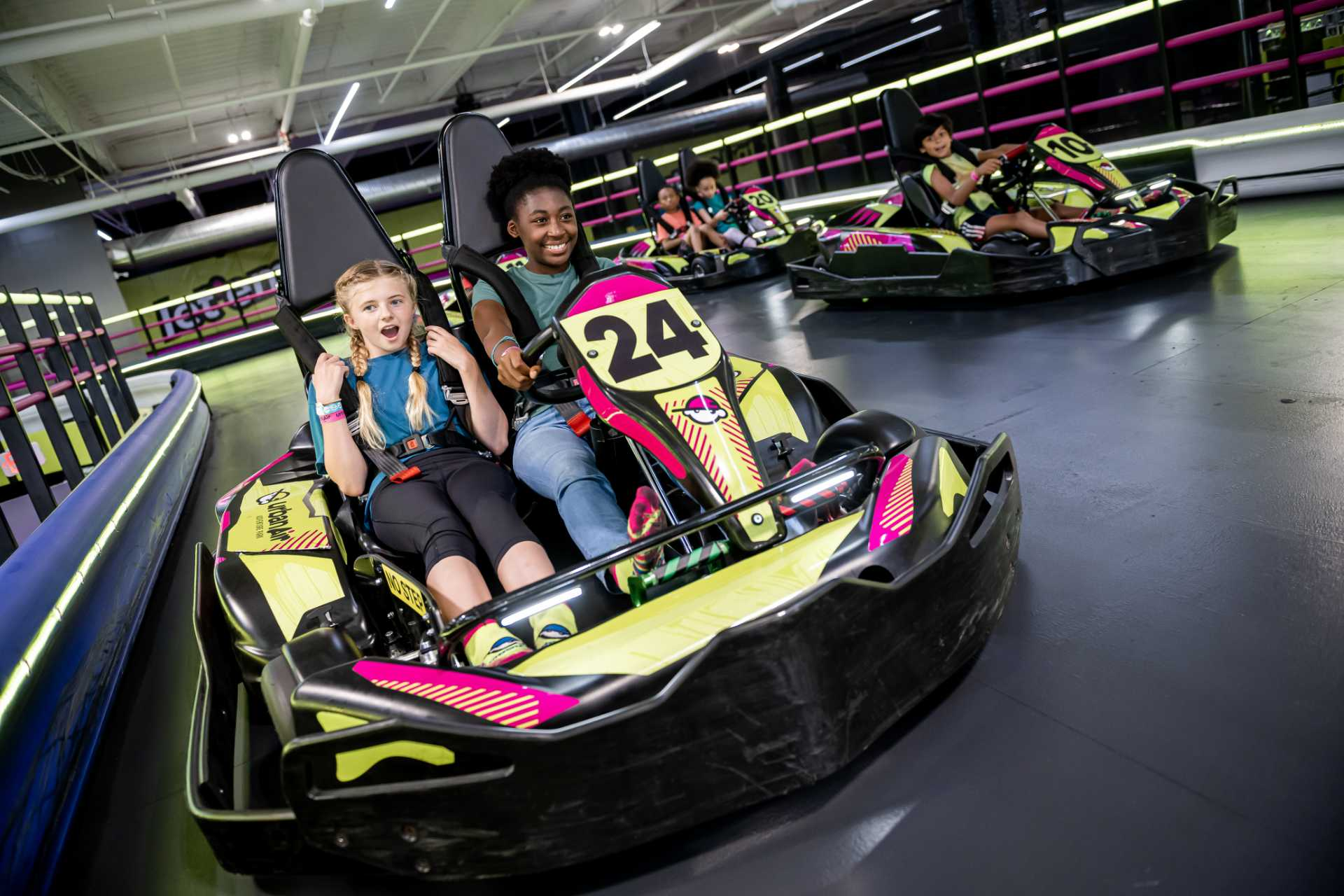 Choosing Your Party Setting
After you've chosen your ideal package, you'll also get to select your party setting:
Table: If you desire a vibrant, communal setting, reserving a table is the way to go. This choice grants your group the freedom to soak in the park's atmosphere while providing a dedicated space for gathering, dining, and celebrating.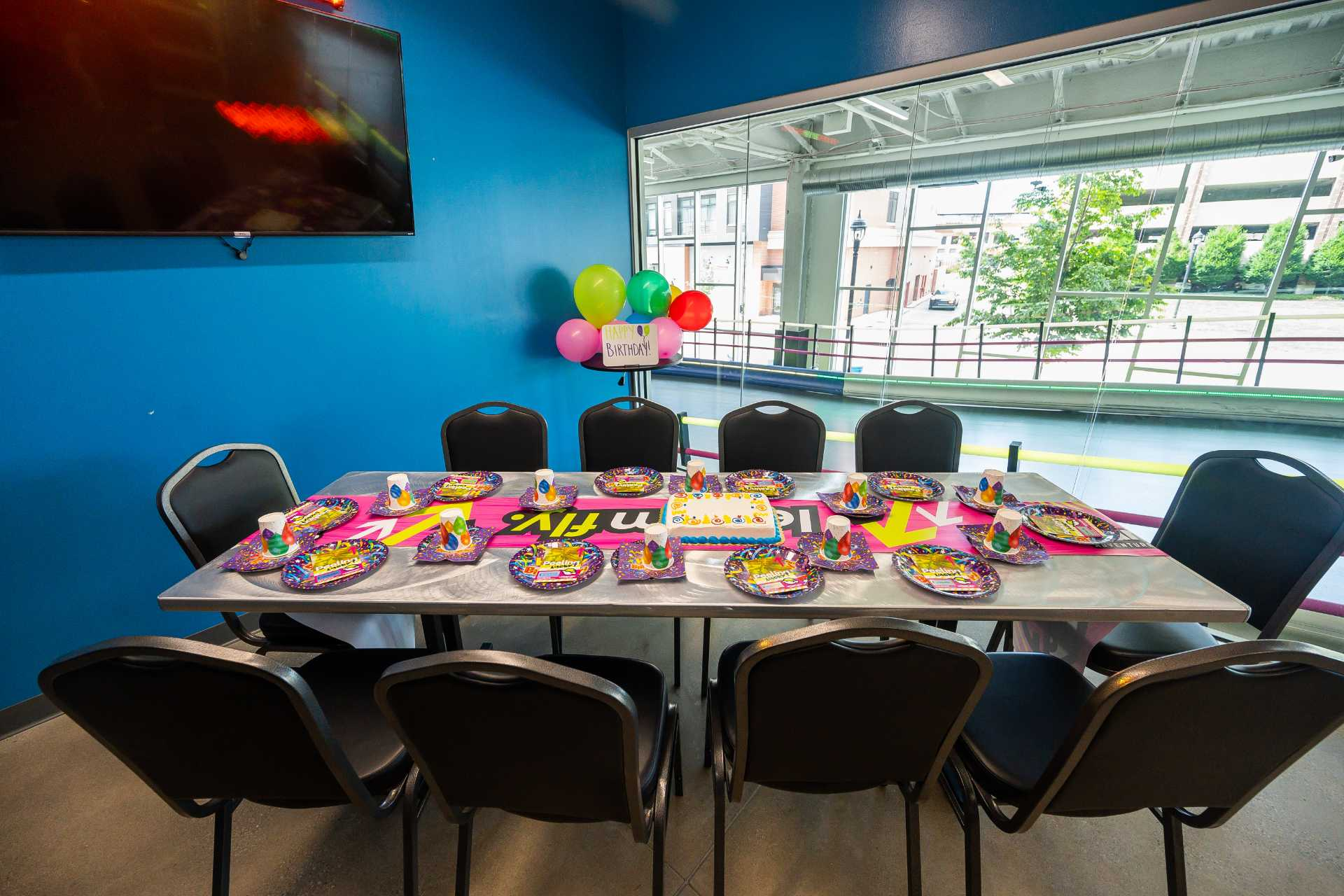 Private Room: For those seeking an intimate and secluded celebration, consider the option of a private party room. This grants your group exclusive space where you can decorate, sing, and revel in your festivities without any interruptions.
Ready to book? Find your location or call our birthday hotline now!
Elevate Your Celebration with Exciting Add-Ons
At Urban Air Adventure Park, we understand that every birthday party is unique, and you may want to add some extra touches to make your child's celebration even more special. That's why we offer a variety of exciting add-ons to enhance the party experience. Be sure to check your local park for specific birthday party add-ons and availability. Here are some fantastic options to consider:
1. ICEEs
Cool down and quench your thirst with ICEEs, the ultimate icy beverage that kids adore. With a variety of flavors to choose from, ICEEs are a fantastic addition to beat the heat and keep the party vibes going strong.
2. Wings
Add a savory twist to the party with our delicious wings! A party favorite, our wings are sure to please the grown-ups and kids at your party. Plus, they're the perfect quick bite at a party that is jam-packed with fun activities.
3. Chicken Tenders
Fuel up your young adventurers with mouthwatering chicken tenders. These kid-friendly bites are perfect for keeping everyone energized for all the fun activities at the park. They're a classic crowd-pleaser and a must-have for any party
4. Pizza
A perennial party favorite, pizza is sure to satisfy hungry partygoers. When it comes to hosting a birthday party that will leave kids and parents alike smiling, few things can compete with the universal appeal of pizza. Pizza is the ultimate choice for fueling your child's Adventure Park party and we've got hot, fresh delicious pizza for you to add to your party package.
5. Cotton Candy
Fluffy, sweet, and a crowd-pleaser, our cotton candy is a classic favorite. Spun into light, airy clouds, it comes in a variety of vibrant colors and delicious flavors. This whimsical treat not only tastes fantastic but also adds a splash of color and joy to your party atmosphere.
6. Fountain Drink Pitchers
Keep everyone refreshed and hydrated with our fountain drink pitchers. These are filled with a selection of popular sodas and beverages, perfect for quenching thirst after an exciting day of activities. The pitchers are convenient for serving and can be refilled as needed, ensuring that all your guests have access to cold, refreshing drinks throughout the celebration.
7. Mini Melts Ice Cream
What's a birthday party without a sweet treat? Mini Melts Ice Cream is a crowd-pleaser that will have kids and adults alike indulging in delicious, bite-sized ice cream. With a range of flavors to choose from, this frozen delight will keep your guests refreshed and smiling throughout the party.
8. Urban Air T-Shirts
Commemorate the day with custom Urban Air T-shirts or other cool Urbie merchandise for the birthday child and their guests. Urbie gear can serve as fantastic party favors or even as uniforms for your adventurous crew as they explore the park. It's a stylish way for everyone to remember the fantastic day they had at Urban Air.
9. Party Favors
Delight your young guests with themed party favors to remember the day. Some locations offer pre-packaged goody bags to take any stress out of your party planning.
These add-ons can be tailored to your party package, allowing you to mix and match to create a personalized celebration that perfectly suits your child's tastes and preferences.
Please keep in mind that add-on availability may vary depending on your specific Urban Air Adventure Park location. To ensure you get the extras you desire, consult with the park's staff when booking your party and discuss which add-ons will make your child's celebration even more memorable.
Glow Party Extravaganza
If you want to take your child's birthday celebration to the next level of cool and unforgettable, consider the "Glow Party" option, available at select Urban Air locations on specific days. The Glow Party is a dazzling experience that transforms the ordinary into the extraordinary, with neon lights, glow-in-the-dark accessories, and an electrifying atmosphere.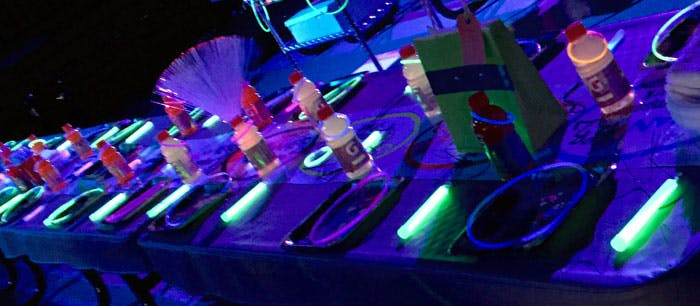 Here's what you can expect from a Glow Party:
Neon Decor:

The party area will be decked out with neon decorations and black lights, creating an otherworldly glow that kids of all ages will love.

Glow Accessories:

Each guest will receive glow-in-the-dark bracelets, necklaces, or other fun accessories to wear during the party, adding to the immersive experience.

Cosmic Fun:

The glow-in-the-dark setting adds a cosmic twist to the attractions, making trampoline jumping, obstacle courses, and other activities even more exciting.

Dance Party:

Get ready to dance the night away with a neon dance party. The music, lights, and glowing atmosphere will have everyone grooving and having a blast.

Exclusive Glow Time:

Depending on the location and package, you may have access to exclusive glow time on certain attractions.
The Glow Party option is perfect for kids who love a unique and visually stunning birthday experience. It's a fantastic choice for tweens and teens who want something different and cool for their special day.
Remember that the availability of the Glow Party option may vary by location and specific days. Be sure to check with your local park to see if this mesmerizing party option is available for your child's celebration.
With the Glow Party, your child's birthday celebration will be an illuminated, high-energy experience that they and their friends will rave about for years to come. Make it a birthday to remember by adding a touch of glow-in-the-dark magic to the festivities!
Planning Made Simple and Stress-Free
When it comes to organizing the perfect birthday celebration for your child, Urban Air offers a diverse selection of birthday party packages, making the planning process hassle-free. Whether your child's interests revolve around trampolines, thrilling attractions, or the ultimate adventure, we have a package to match their preferences. Choose the right package, select your preferred party setting, and consider adding some extras to create a memorable celebration that your child and their friends will treasure for years to come.
For an extraordinary birthday experience, explore options like the "Urban Air Deluxe Birthday Package," "Urban Air Kids Birthday Package," or the "Urban Air Ultimate Birthday Party" at your nearest Urban Air Adventure Park. Reserve your spot today and prepare to embark on a journey into a world of birthday joy!
Please keep in mind that the availability of packages may vary by location. To get specific details and check availability, don't hesitate to contact your local park.