Best. Birthday. Ever.
Don't wait to start planning an EPIC party for your kid. Call our Birthday Party Hotline!
An Urban Air Birthday Party is fun for all ages and takes the stress out of hosting a birthday party at home. Your Urban Air team takes care of all the details to make sure your birthday girl or boy and all their friends have an amazing time.
Simple and Stress-Free
We do all the planning and heavy lifting. You get all the credit.
Cool Factor Times 100
Your kid will be the talk of the school with the coolest party around.
Parents Party Too
While we take care of the details, you can enjoy the party.
Or call the Birthday Hotline at 800-960-4778.
Birthday presents are the best! But sometimes they can be hard to carry. Bring some large reusable shopping bags or a box to make your post-party exit a breeze.
The cake is the centerpiece of the party, but if your kid doesn't love cake, it could also be cookies, brownies, or other treats – as long as it won't melt while the kids play.
Your party room is ready to go when you arrive but you can also bring your own special decorations to personalize it to your birthday girl or boy.
Urban air parties are active parties. Make sure to tell your guests to wear comfortable clothing so they can jump, play and explore.
Urbie's Birthday Party Tips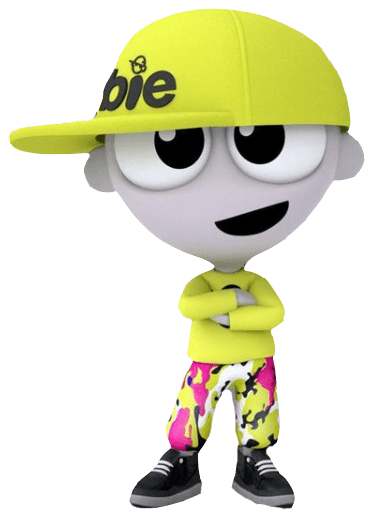 Epic Parties for ALL Ages
7 & Under
Forget about having 10 pairs of little feet racing through your home after eating tons of sugar. Let 'em unleash that energy on trampolines and age-appropriate adventure play. Parents can relax in your party space or get in on the fun!
Tweens
Nothing is cooler to your tween then a party that has attractions. For Tween parties, we recommend including some more advanced attractions to provide challenges, thrills and most importantly, an unforgettable day.
Teens
No kid is too old, or too cool for our adventures. Let them show off their Urban Air skills to all their friends. Make sure to order plenty of pizza and snacks for those growing teens. Teens are most likely to be impressed by Platinum Attractions.
Let's get the party started!
Build the perfect Kids Birthday Party at Urban Air. Check out our party options below or get started booking now.
Choose Your Theme
Our classic parties are amazing. Our glow parties are out of this world. Whichever you choose, you're off to a great start!
Pick Your Attractions
Choose the level that offers the attractions you want your party guests to experience while at Urban Air.
Select Party Details
Choose all the details for your party to complete your package and then check "party planning" off your to-do list.
Or call the Birthday Hotline at 800-960-4778.
Got More Questions?
We are the party planning experts. If you've got birthday party questions, chances are, we've already answered them in our FAQs, but you can always contact us too!
Seriously… the BEST Place for a Birthday Party!
There's a reason we've been voted the Best Kids Birthday Party Place year after year. Our parties are simply awesome. Exciting attractions, tasty food, fun for all ages and all under one roof – that's what gives us the winning party combination.
Not only will the kids love it, but you'll love how easy an Urban Air Kids Birthday Party is to plan. We'll guide you through choosing the attractions and planning all the details like food and party space. When you show up on party day, all you have to do is enjoy. Our team will have your space set up and everything your group needs to have an amazing day. Of course, feel free to bring your own personal touches – favorite baked goods, extra decorations, or party favors.
Our birthday parties are perfect for all ages from little ones to teens and tweens – they'll all have a blast! And because our parties are customizable by attraction level, you can choose the best attractions for your group. Let 'em bounce, climb, play, soar, race, dunk and jump – there's so much to do, it may be hard to get them to stop for pizza and cake.
Choose the party package that's right for your kid's special day and we'll make sure that everything is in place for one. epic. party!