30% Off Tickets with code FUN30 at Checkout. Restrictions Apply.
Kids Birthday Party Places
Best. Birthday. Ever.
Don't wait to start planning an EPIC party for your kid. Call our Birthday Party Hotline!
An Urban Air Birthday Party is fun for all ages and takes the stress out of hosting a birthday party at home. Your Urban Air team takes care of all the details to make sure your birthday kid and all their friends have an amazing time.
Simple and Stress-Free
We do all the planning and heavy lifting. You get all the credit.
Cool Factor Times 100
Your kid will be the talk of the school with the coolest party around.
Parents Party Too
While we take care of the details, you can enjoy the party.
Or call the Birthday Hotline at 800-960-4778.
Birthday presents are the best! But sometimes they can be hard to carry. Bring some large reusable shopping bags or a box to make your post-party exit a breeze.
The cake is the centerpiece of the party, but if your kid doesn't love cake, it could also be cookies, brownies, or other treats – as long as it won't melt while the kids play.
Your party room is ready to go when you arrive but you can also bring your own special decorations to personalize it to your birthday girl or boy.
Urban air parties are active parties. Make sure to tell your guests to wear comfortable clothing so they can jump, play and explore.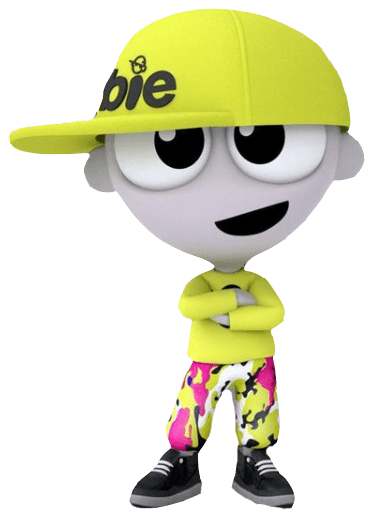 Epic Parties for ALL Ages
Urban Air Adventure Park is the ideal kids birthday party venue for any age!
7 & Under
Forget about having 10 pairs of little feet racing through your home after eating tons of sugar. Let 'em unleash that energy on trampolines and age-appropriate adventure play. Parents can relax in your party space or get in on the fun!
Tweens
Nothing is cooler to your tween then a party that has attractions. For Tween parties, we recommend including some more advanced attractions to provide challenges, thrills and most importantly, an unforgettable day.
Teens
No kid is too old, or too cool for our adventures. Let them show off their Urban Air skills to all their friends. Make sure to order plenty of pizza and snacks for those growing teens. Teens are most likely to be impressed by Platinum Attractions.
Let's get the party started!
One of the best kids birthday party places, Urban Air makes it easy to plan one epic party. Check out our party options below or get started booking now.
Customize our birthday party packages to create an epic birthday bash.
Choose Your Theme
Our classic parties are amazing. Our glow parties are out of this world. Whichever you choose, you're off to a great start!
Pick Your Attractions
Choose the attraction level that offers the attractions you want your party guests to experience while at Urban Air Adventure Park.
Select Party Details
Choose all the details for your party room to complete your package and then check "party planning" off your to-do list.
Ready to book?
Book your next party at one of the best kids birthday party places. Trust us, your kid will thank you! Start by finding your closest Urban Air Adventure Park.
Or call the Birthday Hotline at 800-960-4778.
We're not JUST one of the best kids birthday party places…
Urban Air Adventure Park has so much more to offer. Take a test run at one of our adventure parks and try out our attractions for yourself. You can plan other events too! From field trips to team events, Urban Air has you covered.
Got More Questions?
We are the party planning experts. If you've got questions, chances are, we've already answered them in our FAQs, but you can always contact us too!
Urban Air is One of the Best Birthday Party Places…Let Us Prove It!
Are you looking for the best birthday party venue for your kid's next birthday party? Do you want to give your child a birthday they'll be talking about for the next year? We have everything you need in one place: rides and attractions for young children up through teens; delicious food options like pizza and ice cream; and even help from a party pro who will make sure your birthday bash goes off without a hitch!
Seriously… Urban Air Adventure Park is the BEST Place for a Birthday Party!
There's a reason we've been voted the Best Kids Birthday Party Place year after year. Our parties are simply awesome. Exciting attractions, tasty food, fun for all ages and all under one roof – that's what gives us the winning combination.
There is Something for Everyone at an Urban Air Party
Urban Air is the perfect place for a birthday party because there's something for everyone. In addition to all the thrilling attractions, Urban Air features a café and more relaxing areas to explore. We'll delight your birthday boy or girl and all their guests. Here are our top 5 attractions that party kids love:
Dodgeball – this is a great group activity that all party guests can enjoy together.
Warrior Course – introduce a little fun competition with a race through the course.
Sky Rider – this indoor zipline experience can't be missed. Party attendees will love waving to their friends below.
Climbing Walls – Let kids race or just tackle a new challenge.
Bumper Cars – Our Spin Zone, Lazer Fury, and Flip Zone bumper cars take this amusement park staple to a whole new level.
There's much more to offer your party guests so be sure to check out the attractions at your local park and choose the party package that fits your group.
Our Party Rooms Are Your Home Base
Whether you book one of our private party rooms or reserve a table for your party, you'll have a home base where all your guests can regroup and refuel. This is where you can enjoy our delicious pizza and other treats from our cafe, sing "Happy Birthday" to your birthday child, and open presents. This is also where parents can relax while the kids play.
Your party area comes equipped with all the essentials so there's no need to bring paper goods or decorations. If you'd like to customize your party space you are welcome to bring additional decorations or your birthday child's favorite treats. Here are some popular items that parents bring to the party space:
Extra Balloons – your space will already be filled with fun balloons and decorations but some parents like to bring mylar number balloons or special custom balloons. Number balloons make great photo props!
Party Favors – we think the fun they'll have at Urban Air is the biggest treat of all but if you want to send your party guests home with a memento, you can bring goodie bags to distribute after the party.
Additional Food – you may bring in additional food like cookies or cupcakes for your party guests, however, we can't allow anything that will need to be refrigerated. That means no outside ice cream or ice cream cakes. Trust us, you don't want to see what a mess ice cream makes after sitting out for two hours.
Help from an Urban Air Party Pro
When you plan a party at Urban Air, you'll have the help of an Urban Air Party Pro. Your Party Pro will help you with everything from planning your menu and activities to decorating the space and ensuring all your guests enjoy their time at Urban Air. Don't worry if you don't know how to get started! They can help guide you through every step of planning a great birthday party.
Talk to a Party Pro now by calling the Birthday Hotline at 800-960-4778.
You'll love how easy party planning is when you host your party at Urban Air. We'll guide you through choosing the right level of attractions, the perfect space for your group, and even help you with the invites. When you show up on party day, all you have to do is enjoy. Our team will have your space set up and everything your group needs to have an amazing day. Your party host will be available throughout your party and many of our party options come with a private party host dedicated to making sure your guests have everything they need. You can sit back, relax and take all the created for an unforgettable birthday party experience.
How to Choose a Party Theme
Our Classic Urban Air party theme is fun, colorful, and exciting – just like our Urban Air park. Some of our locations also offer a super-cool glow theme. For younger partiers who may be a little afraid of exploring in the dark, we recommend sticking with our Classic Theme. For older partiers, you may want to choose the glow theme. This theme is only available on select nights so you'll want to book well in advance of your child's birthday.
If you want to add a special theme to your child's birthday, you can add in additional decorations, favors and treats. We've even got some ideas on how you can use the attractions at Urban Air to play into some popular birthday party themes. Read more about that in our blog – Kid's Birthday Party Ideas for the Best Birthday Ever!
Select the Party Package That's Right for You
Our parties are perfect for all ages from little ones to teens and tweens – they'll all have a blast! And because you can customize your package by attraction level, you can choose the best attractions for your group. Let 'em bounce, climb, play, soar, race, dunk and jump – there's so much to do, it may be hard to get them to stop for pizza and cake.
Your Urban Air party specialist will help you choose a package. If you've been to an Urban Air park before, you'll probably have an idea of what attractions your party guests will enjoy. But, if this is your first time (OMG, we're so excited for you to experience this for the first time!) you'll want to review the attractions at your park. Remember that some attractions aren't appropriate for little ones. But have no fear – your party specialist can make sure that the package you've selected is perfect for your group.
Once you choose your party package and make a few simple choices (like cheese or pepperoni pizza), we'll take it from there. All you have to do is get excited and show up on party day!
Talk to a Party Pro now by calling the Birthday Hotline at 800-960-4778.