30% Off Tickets with code FUN30 at Checkout. Restrictions Apply.
We opened Urban Air Adventure Park in Tallahassee, FL because...
We found it to be the perfect family-friendly environment with a mix of a big city feel and the comfort of a small town. We started Urban Air because we believe in living healthy lifestyles and active play fit us perfectly. We found that it was a great way for kids to get off their electronics and to socialize while having fun! We're passionate about making sure all of Tallahassee's adventurous kids have a place to safely explore their limits and tackle new challenges. Urban Air is such a confidence builder for kids and we love seeing it day in and day out.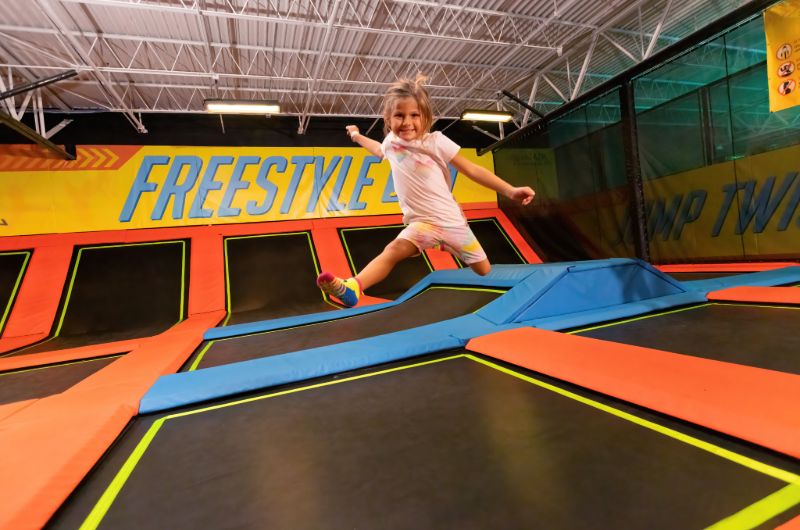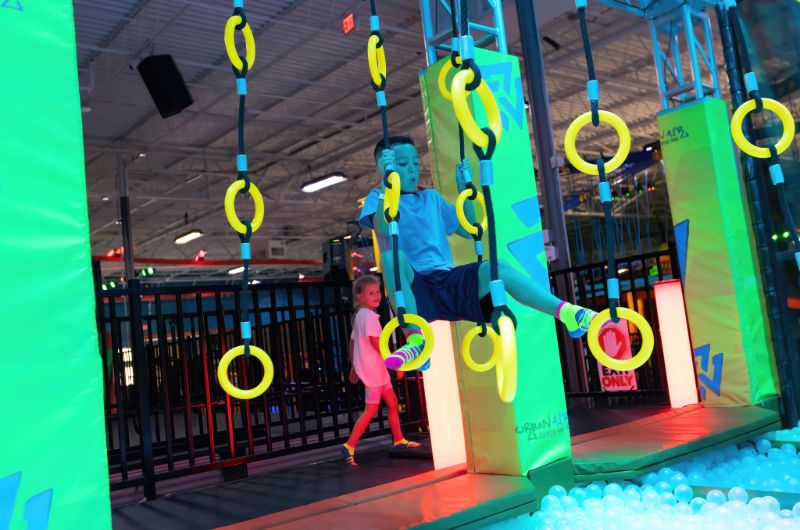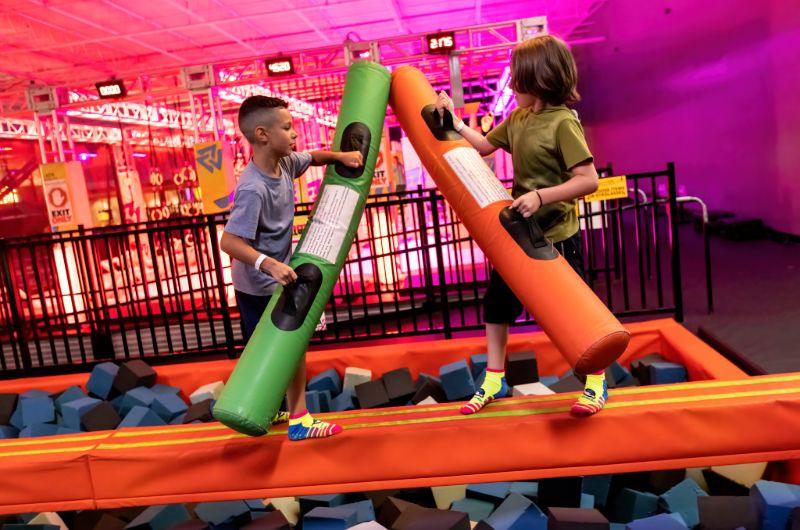 We Love Tallahassee, FL
Giving Back To Our Community
At Urban Air Tallahassee, FL, there's nothing more important than our guests and our community. We are all about empowering kids to try new things, explore through adventurous places, and learn how to work with others to achieve new heights.

When it comes to our community, we want to make sure we put as much back into our community as we get out of it. That's why we make time to give back and encourage our staff to support our community in any way that they can. It's our goal to make Tallahassee an even more amazing place than it already is!
I'm the Cafe Manager at Urban Air. My hometown is Port Saint Lucie, Florida. I recently finished college and have received my bachelor's in Crime Science in hopes to become a Forensic Anthropologist one day. I've been working at Urban Air for almost 2 years now; it has become my second home. If you have any questions for me, I would love to hear them! If you see me in the cafe don't forget to say hello!
Next time you visit Urban Air, check out a few of my favorite things.
I'm the General Manager here at Urban Air Tallahassee! I am originally from Southern Missouri, I recently exited the Army after four years of service, where I was an Electronic Maintenance Supervisor. During my Army service, I earned the rank of Sergeant, received my Associate Degree, and took many Military training courses. I have been stationed in South Carolina, Georgia, Germany, and North Carolina! When I'm not at Urban Air, I am enjoying time with my wife and two wonderful boys! My mission at Urban Air is to provide a safe and friendly environment for you and your family. I look forward to seeing you at the park!
Next time you visit Urban Air, check out a few of my favorite things.
Hi! I'm Ignacio but everyone calls me Iggy.
I am 21 years old and am the Senior Assistant General Manager at Urban Air Tallahassee. I was born in Argentina and raised in Miami, Florida. I came to Tallahassee in 2019 for school as I am currently attending Florida State University working towards a degree in management. I started at Urban Air in March of 2020 as a team member and worked my way up to the position I am in today. Personally, I enjoy working with kids and families and meeting all different kinds of people. I love my job and can't wait to see you guys here!
Next time you visit Urban Air, check out a few of my favorite things.
I am from Miami but currently live in Tallahassee. I currently attend Florida State University with the hopes of graduating with my master's and becoming a teacher. I have worked at Urban Air for almost two years, and I have loved every minute. I come from a pretty big family and have always loved being around little kids and this is what brought me to Urban Air. Urban air has recently started a STEAM-focused education business inside of the facility called Snapology, This has been introduced into our Summer Camp for kids 5-13 years old and will begin an afterschool program once school resumes. I am happy to call myself the Manager of this new business, so make sure to send any questions you have my way! I hope to see you at Urban Air & Snapology soon!
Next time you visit Urban Air, check out a few of my favorite things.
Don't miss out on the fun! Join our team at Urban Air Tallahassee!
Follow Us on Social
Stay connected with us by following us on social.