Feel Like a Kid Again with Our Super Fun Adult Birthday Party Ideas
Adult birthday parties are the perfect way to get back together with your friends and loved ones and celebrate a milestone. Not only can they bring together people who haven't seen each other in a while, but they can also be a fun way to enjoy bonding time with family and appreciate each other by spending time doing fun activities.
A birthday party can also help boost your mood and mental health, and provide a fun and relaxing escape from the monotony of daily work and life. The best part? Parties are for you AND your friends, and you can choose to create whatever birthday party you want when you're an adult! This year, say yes to feeling like a kid again, doing things you might not normally do, and having the time of your life doing it. You won't regret it!
When it comes to planning the most epic adult birthday party of all time, there are tons of ways to keep it fun and lighthearted. There are even a few ways to keep the party planning manageable.
Our birthday party ideas will help you keep it simple, and will also have you and your closest friends thrilled for a party that will surely include plenty of laughs and entertainment. Adult parties are especially fun with a Private Park Rental because you can enjoy all the fun attractions with adults only. Read on to learn more about birthday party ideas adults love and all the ways you can create the adult birthday party of a lifetime that you and your friends will be talking about for years to come.
Bring back the disco with a glow party
No matter your age, a disco party never gets old. For your next birthday party, why not try out a disco that includes glow-in-the-dark black lights, your best friends, and maybe even a disco dress code? Get jiggy with it using disco balls as decorations, wear crazy clothes like bell bottoms, and you could even get a disco-themed cake.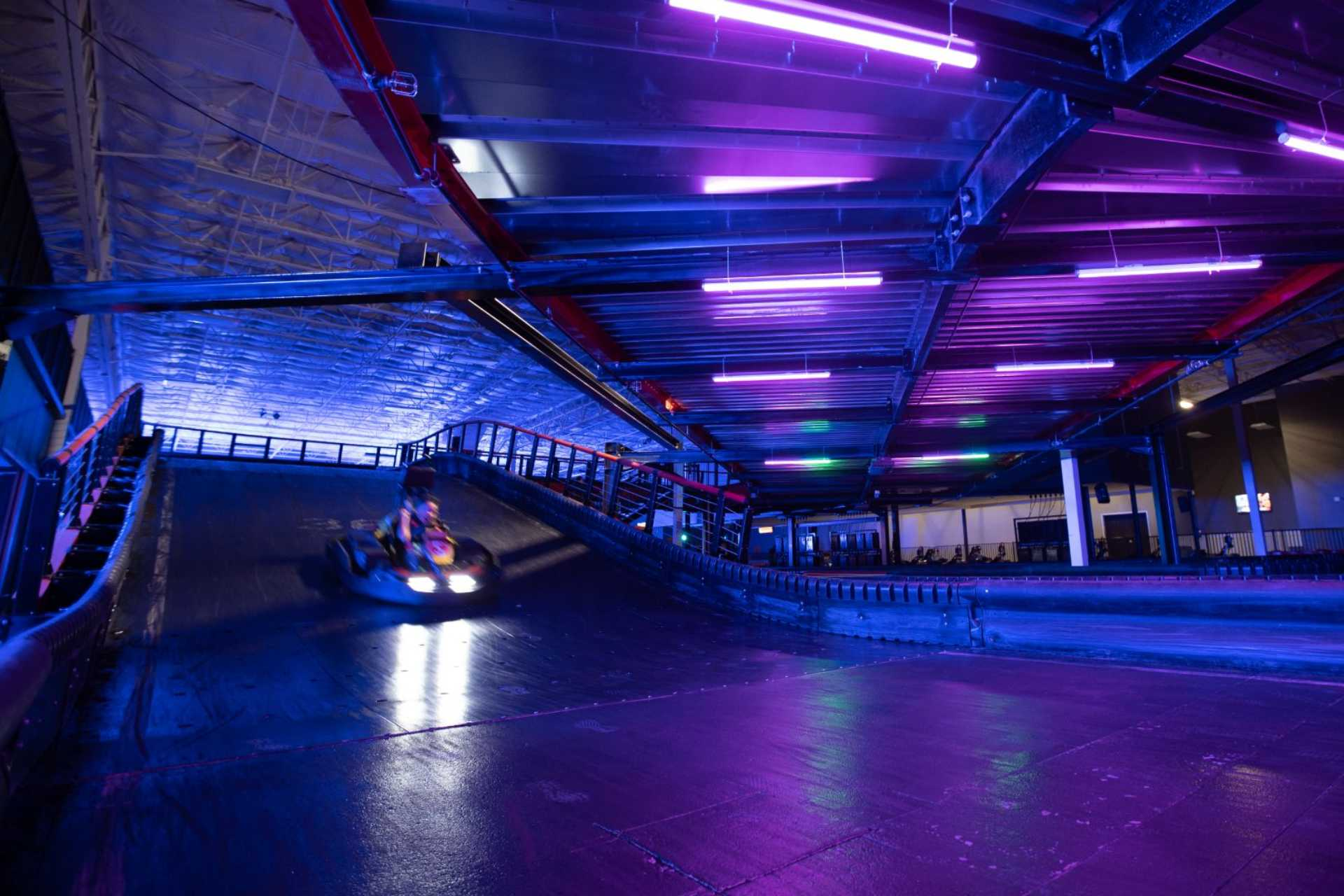 Make it a party theme.
Try a disco-themed decade party and get the party started by having fun jumping in the blacklight trampoline court for hours. See who can jump the highest, who can do the coolest adult trick, or who can jump the longest for memories that last a lifetime. Remember, jumping for hours is tiring, so be sure to take a break when needed to get some rest so you can get back out there and show off your coolest adult jumping skills.
Lights off means more fun.
You can also play laser tag and turn off the lights and let your guests dance and play games under the neon lights. Have a competition to see who can come up with the best dance moves and provide a prize to the best disco dancer. They'll get bragging rights for the rest of the parties to come. Who knows, you might even find out your friends have a few hidden moves you haven't seen before.
Dress the part.
For added fun, be sure to have your guests dress in neon clothing, use table decorations, and provide the group with glow sticks, bracelets, necklaces, and other accessories. During your glow party, your clothes will light up the room and look super cool under the black lights. Your party guests will surely enjoy the looks that everyone comes up with and they'll appreciate the unique party venue even more.
Dip, duck, dive and dodgeball!
Lastly, for your adult birthday party with disco-themed fun, try playing blacklight trampoline dodgeball. This kind of dodgeball game is much different from when you played as a kid but will take you back in time and make you feel like one again. Plus, thanks to the trampolines, you can jump higher to dodge the balls that are coming your way or use them to get even more power for your throw.
We can almost guarantee that your birthday celebration will be one that won't be forgotten by any of your guests using any of these birthday party ideas for adults.
Introduce some active and age-defying competition in the Warrior Course Challenge
Adults like to have fun and engage in a little bit of competition too, especially during a birthday party. During your party games, try the Warrior Course Challenge. As part of our unique birthday party ideas, we think this one is a top choice for a party with any theme.
Start by breaking party attendants into groups and compete to see who can complete the course in the fastest time period. Or, see who can make it through the course without falling. You'd be surprised at which one of your friends will slip up and make a mistake that will be remembered and reminisced about forever. Plus, you can challenge yourself and your bond with your closest friends. Everyone loves a little competition.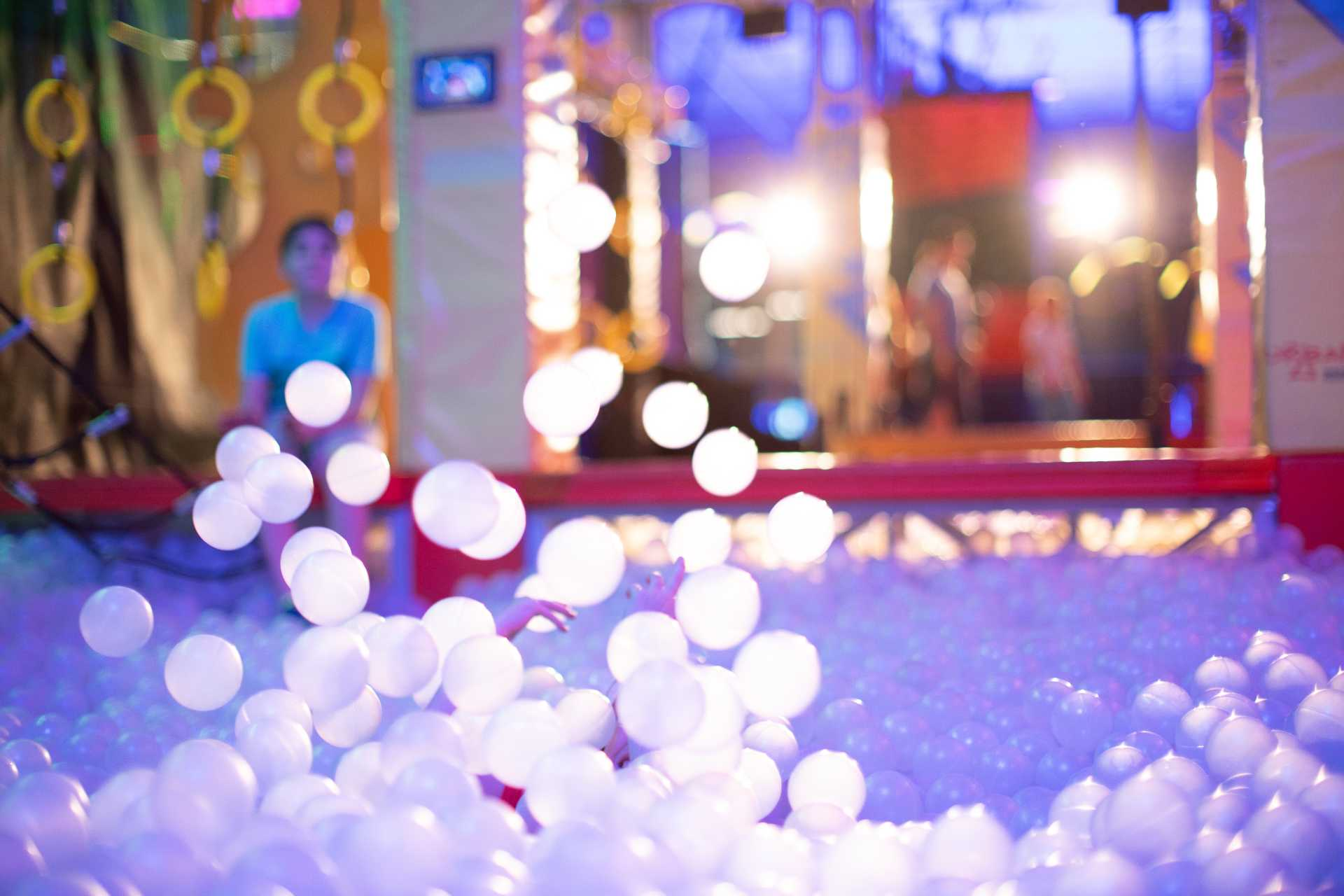 Another party idea is for you to create a special birthday challenge on the Warrior Course. Set a goal for yourself or the birthday person to complete the course in a specified amount of time, or to make it through the course without falling. For added fun, if you have a themed party, use a prize that matches the theme to gift to the birthday person who makes it through the challenge successfully. Don't take this one lightly, bragging rights will last for the next year until the next party, and that's a fact.
Make it a theme.
We love a good birthday party theme, especially one that includes a costume party. For your birthday party, choose party themes that matches your personality and try to make it through the Warrior Course. Some of our favorite costumes include a t-rex dinosaur, a clown, or even a ninja. Be sure to use this fun and creative twist to ensure you have a happy birthday, and take as many pictures as you can.
Celebrate an epic day.
After completing the Warrior Course Challenge, spend time celebrating with an after-party. For adults, this is a great birthday party idea because you can use Urban Air's party packages. Some of these packages include private rooms, food, drinks, and other activities. Bring your favorite decor that matches your fun theme, have a birthday cake, and enjoy your great party that will surely be a hit.
Stay Fly on the Sky Rider Indoor Zipline
For a memorable event, the Sky Rider Indoor Zipline is a top choice. There are a few different party ideas we have that will help you maximize the adult fun.
Using your birthday party theme, dress in costume or sing happy birthday while riding the zipline – or have your friends ride it while you photograph them.
Take a night ride and ride the Sky Rider Indoor Zipline. It's fun to ride it at night and feels even more adventurous.
Challenge your party guests to ride the Sky Rider zipline multiple times. Each ride provides a unique experience for any adult rider.
Keep the party jumpin' jumpin' on the trampoline
It wouldn't be an adult birthday party without old-school fun. As part of our favorite party ideas, using the trampoline is a great option that offers endless fun, no matter your age.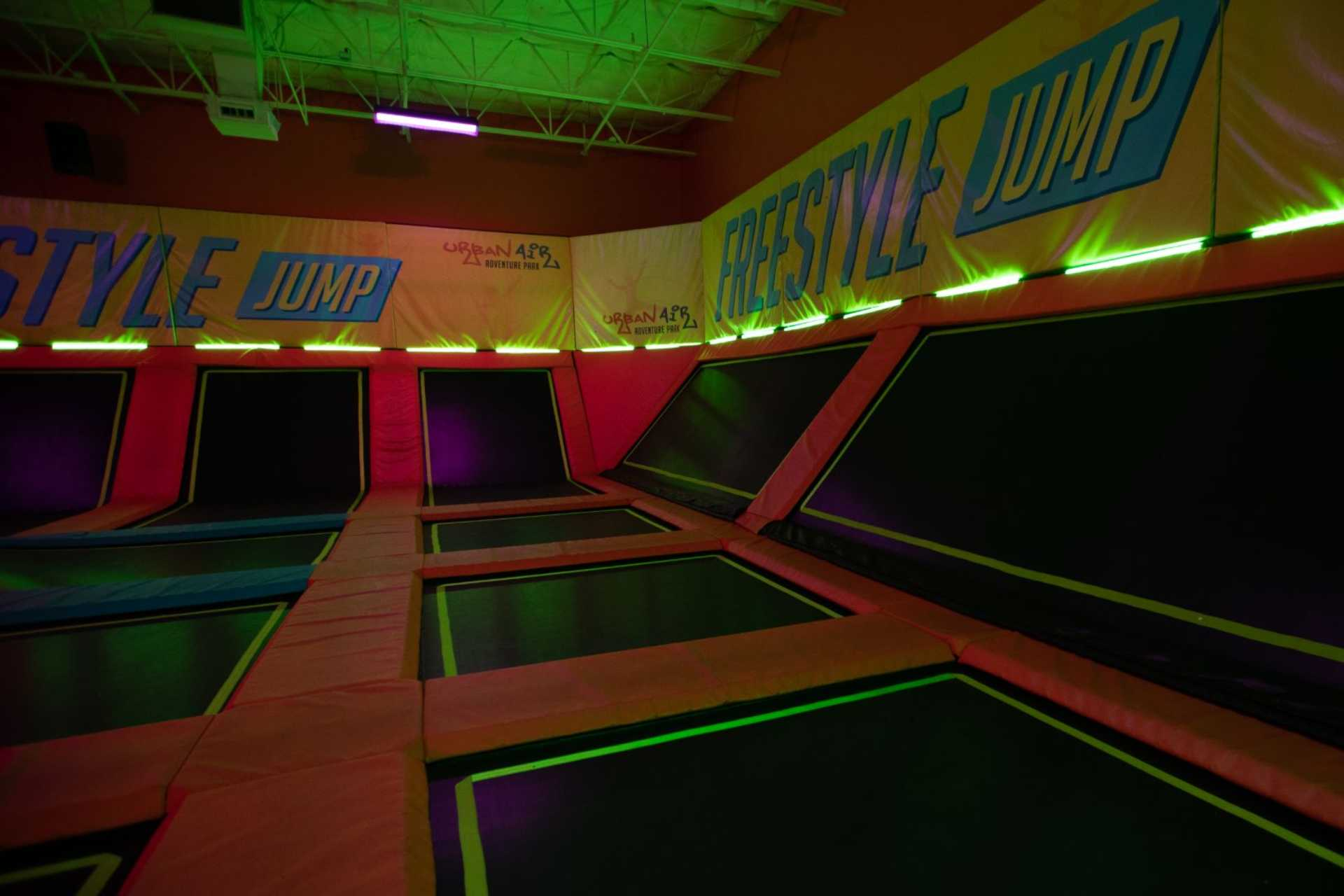 Skip the board games and make your party into a game night where you can play unlimited jumping games with your friends. You can try trampoline dodgeball on the dodgeball courts, basketball on the trampoline slam dunk zone, or even trampoline tag. These trampoline games are great for fun, and they'll also keep you active and raise your heart rate – another adventure win!
During your adult birthday party, try a free-jump competition to see who can jump the highest. Get in touch with your inner child and do things you haven't done in years, all with the support of your friends and family. You'll love letting loose and challenging yourself.
Bring it back in time and rent a private court to blast your music with your birthday party theme. Host a dance competition using a particular decade or your favorite decade of music, and go crazy with endless games.
At your adult birthday party, you can even hide party favors in the foam pits and play hide and seek. Be sure to include your party theme when choosing your favors, and get the right party supplies to make this one a hit.
Make Urban Air Your Place for an Epic Birthday Party at Any Age
There are tons of birthday party ideas that will create an unforgettable night for you and your guests. But we are sure that using Urban Air as a birthday party location where you'll engage in a range of activities is a definite way to make your party a celebration that will be exciting and incredibly memorable. No matter how old you are, being able to feel like a kid in your element again is amazing fun!
Plus, at Urban Air, our fun party ideas will keep you active and healthy in a way that's also thrilling and entertaining. We are sure that using a few of these birthday party ideas for adults and planning your birthday party with us will bring you joy and cause you to have a birthday you simply will not forget.